Home
Woman's Facebook Post About 'Offensive' Hobby Lobby Decoration Sparks Controversy
Facebook Post Creates Stir Over Hobby Lobby Decoration
Daniell Rider, a resident of Killeen, Texas, took to Facebook to express her disapproval of a decorative item at Hobby Lobby, leading to a contentious online discussion. The post featured a picture of glass vases filled with cotton stalks, which the store was selling as a decoration.
"THIS DECOR IS WRONG ON SO MANY LEVELS," RIDER WROTE. "THERE IS NOTHING DECORATIVE ABOUT RAW COTTON… A COMMODITY WHICH WAS GAINED AT THE EXPENSE OF AFRICAN-AMERICAN SLAVES. A LITTLE SENSITIVITY GOES A LONG WAY. PLEASE REMOVE THIS 'DECOR.'"
The post quickly gained traction, going viral within a week and garnering over 210,000 comments and nearly 20,000 shares.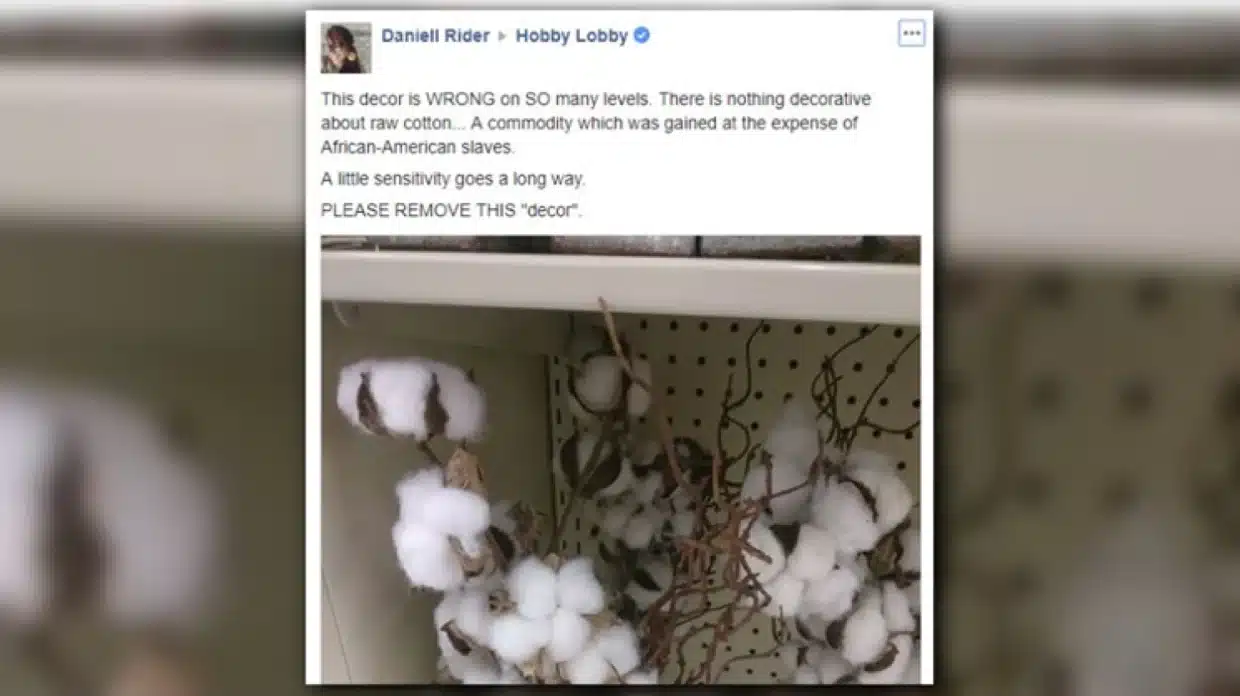 Opinions Differ on Cotton Decoration
Numerous viewers criticized Rider's post, arguing that cotton itself is not offensive and dismissing the notion of it being problematic.
"IT'S A PLANT," ONE USER COMMENTED. "CHILL."
Another user added, "All those who are offended by cotton being a decoration need to quit buying any product made of cotton! What difference does it make if it's a decoration or part of a product? You're being hypocritical if you're offended by cotton being a decoration and not offended by any product made of cotton."
Additional thoughts were expressed on Facebook:
"PEOPLE NEED TO GET OVER THEMSELVES AND STOP BEING SO SENSITIVE TO STUPID/IRRELEVANT THINGS!!" ONE USER WROTE. "THERE ARE FAR MORE IMPORTANT ISSUES GOING ON IN OUR COUNTRY, OTHER THAN COTTON ON A STICK!!! SOUNDS LIKE SOMEONE IS JUST LOOKING TO START SOMETHING WITH AN OPEN CHRISTIAN COMPANY, AND OF COURSE, GET THEIR 15 MINUTES OF FAME…PATHETIC!!"
Another user commented, "Hobby Lobby is the best hobby store around. Cotton is a natural product. If someone is offended by cotton, take a good look at your clothes. Probably cotton or cotton blend. Get over it. Life isn't all fun and games. Grow up."
Similarly, another user added, "Oh please. Are you serious? Breathing my air is offensive. And doesn't that sound stupid. Come on, people, this is a little extreme. I had to read the article to find out why it was so offensive. Grow up."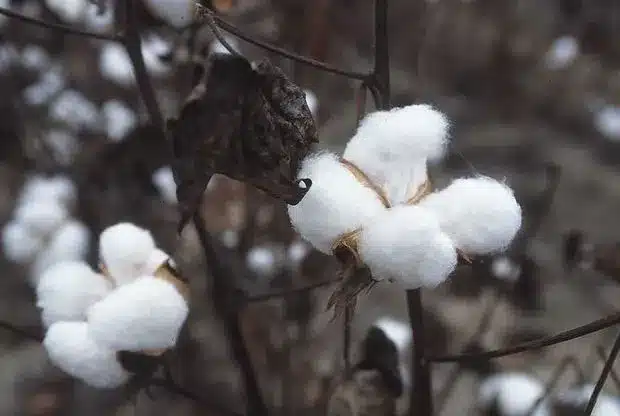 A Related Controversial Incident
This incident follows another controversial occurrence at Lipscomb University in Nashville, Tennessee. The university's president, Randy Lowry, reportedly used cotton stalks as a centerpiece during a dinner for African-American students at his home, which several students found offensive.
President Lowry subsequently issued an apology, acknowledging that he could have handled the situation "with more sensitivity."
"I sincerely apologize for the discomfort, anger, or disappointment we caused and solicit your forgiveness," Lowry stated.
Emphasizing the Importance of Sensitivity
The discussions surrounding the cotton decoration incidents highlight the necessity of considering different perspectives and practicing sensitivity. While opinions on the matter vary, it is essential to engage in respectful dialogue and approach potentially sensitive subjects with empathy.
What are your thoughts on these incidents? Share your viewpoint in the comments below, fostering a constructive conversation.