The Windover Bog Bodies, Among the Greatest Archeological Discoveries Ever Unearthed in the United States
It was only after the bones were declared very old and not the product of mass murder that the 167 bodies found in a pond in Windover, Florida began to stir up excitement in the archaeological world.
Researchers from Florida State University came to the site, thinking some more Native American bones had been unearthed in the swamplands. They were guessing the bones were 500-600 years old. But then the bones were radiocarbon dated. It turns out the corpses ranged from 6,990 to 8,120 years old. It was then that the academic community became incredibly excited. The Windover Bog has proven to be one of the most important archaeological finds in the United States.
In 1982, Steve Vanderjagt, the man who made the find, was using a backhoe to demuck the pond for the development of a new subdivision located about halfway between Disney World and Cape Canaveral. Vanderjagt was confused by a large number of rocks in the pond as that area of Florida was not known to be particularly rocky.
Getting out of his backhoe, Vanderjagt went to investigate and almost immediately realized that he had unearthed a huge pile of bones. He called the authorities right away. It was only thanks to his natural curiosity that the site was preserved.
After the medical examiners declared them ancient, the specialists from Florida State University were summoned (another brilliant move by Vanderjagt- too often sites are ruined because experts are not called). Deeply intrigued, EKS Corporation, the developers of the site, financed the radiocarbon dating. Once the striking dates were revealed, the State of Florida provided a grant for the excavation.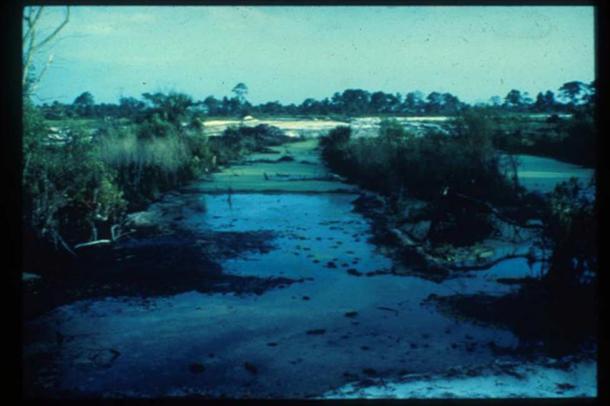 Share on Facebook