Country-Style Scalloped Potatoes: A Meal You Don't Want To Miss!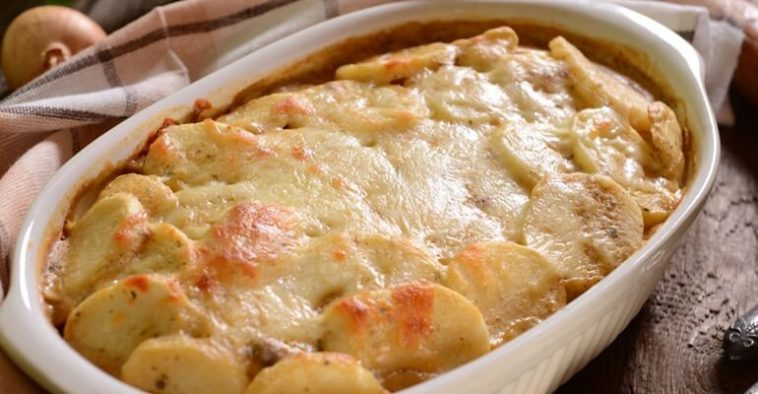 Ingredients
4-5 large potatoes
1/2 onion; diced
3 Tbsp Land O' Lakes butter
3 Tbsp Gold Medal all-purpose flour
1/2 tsp kosher salt
1/2 tsp McCormick's black pepper
1/2 tsp cayenne pepper
1/4 tsp garlic powder
2 c Borden milk
1 1/2 c Kraft shredded sharp cheddar cheese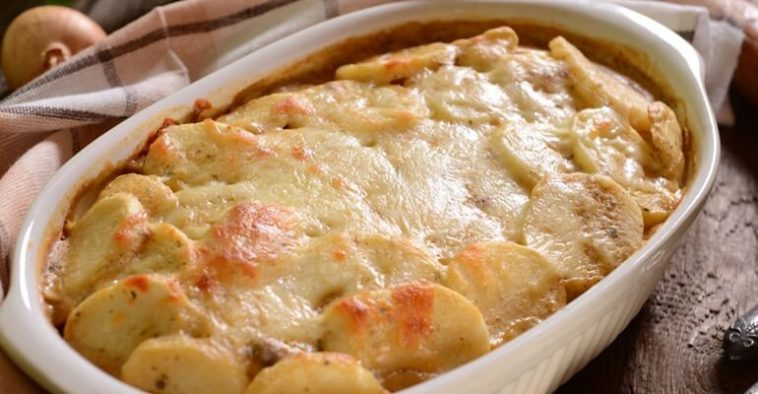 Instructions
Preheat oven to 350.
Peel potatoes.
Cut in half lengthwise and slice potatoes.
Butter baking dish/pan and layer in potatoes. Sprinkle in half of the diced onion.
Melt butter in saucepan, sprinkle in the flour and cook on medium heat until bubbly.
Sprinkle in salt, pepper, cayenne and garlic powder. Add milk.
Stir until thickened and close to boil.
Take off heat and add cheese.
Stir until cheese is smooth and melted.
Pour half the cheese sauce over first layer of potatoes.
Add the remaining potatoes and diced onions to dish.
Pour the remaining sauce over the top… spread out over all potato and onion mixture. Sprinkle with a bit of cayenne.
Cover with foil and bake 1.5 hours.
Pull off foil for last 30 minutes to brown. Let set on counter 5-10 minutes. Serve and enjoy
Share on Facebook