Don't Worry, 'NCIS' Fans — Mark Harmon Isn't Turning Over Gibbs' Badge Yet
Over the years, almost all of the original NCIS cast members have left the CBS show. But Mark Harmon has remained, playing Special Agent Leroy Jethro Gibbs for more than 400 episodes now. Does Gibbs leave NCIS? It doesn't sound like Mark Harmon's ready to retire…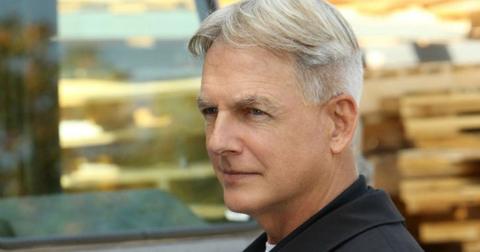 Does Gibbs leave 'NCIS'? Mark Harmon explained when he'll "call it a day."
As recently as 2019, Mark said he was still committed to the show. "I've always thought if there's ever a time where the writers are walking into the room and going 'I don't know what to do,' then I think we all have to look at each other and call it a day," he told People at the time. "But we're not there yet."
He went on: "We're doing better ratings this year than last, which for a show of this age is sort of remarkable," he says. "I've been around long enough to know what this is. That commitment is part of what I signed up for; I know when this show ends that's it — there won't be anything else like this for me."
He's looking forward to full-length seasons in the future.
In a recent Entertainment Tonight interview, Mark revealed Season 18 will have only 16 episodes, a far cry from NCIS's usual 24-episode seasons. "That was a shock to some people. We normally do 24 a year."
He continued: "My concerns get to be about a crew that is expecting to do more shows than they're going to do and that's a loss, so that loss is about taking the responsibility of that in some ways…
"Hopefully, there will be a season beyond this that there's something to look forward to in the future where we're not going to be wearing the masks and maybe we're not going to be doing shortened seasons again. We'll get back to a full order."
Mark says Gibbs "continues to evolve" as he gets older.
The actor also told ET that he's proud of the job he and his colleagues are doing on NCIS, even as Gibbs grows long in the tooth, so to speak. "I've always trusted the writers here," he said. "They've constantly been challenging here, the character continues to evolve, he's getting older, and some of this I'm dealing with as an actor, as well as playing the character. It's been a ride here that personally I'm proud of as part of this crew."
He went on: "It's not easy, and I don't know that there will be a show like this again that has this kind of impact over a period of time like this has had … As long as this group is still grabbing onto that every morning when we get in — and certainly this time has made us focus more on that than maybe ever in the past — we're appreciative to have that opportunity, and we know what it took to get there. We know what it's going to take to stay, so the effort here has been remarkable."
Share on Facebook