What Is Cote de Pablo's Ex-Boyfriend, Diego Serrano, Best Known For?
Cote de Pablo is well known for starring in NCIS as the former Mossad Officer turned combat-ready field agent Ziva David. For multiple seasons, her character boasted a slow-boiling romance with Agent Tony DiNozzo (portrayed by Michael Weatherly). And, when both characters finally accepted that their love deserved exploration, Ziva soon took off on a plane, bidding her fellow agents farewell.
Diego Serrano and Cote De Pablo (Photo by Maury Phillips/WireImage)
In real life, Cote de Pablo was in a relationship with Diego Serrano for over a decade — the two finally called it quits in 2015. Why the two split up remains a mystery as the NCIS star excels at keeping her romantic life private. Yet, who is Diego Serrano and what is he known for — outside of his relationship with the NCIS star?
Diego Serrano and '24 Hour Woman'
Diego Serrano was born on February 5 in 1973 in Quito, Ecuador. He works as an actor, similar to his ex-girlfriend, and he has appeared in a number of television shows and movies.
Despite working alongside some very big names, he has yet to become a household name himself. However, let's dive into some of the actor's most memorable appearances, as well as the Hollywood A-listers he has acted across from. Diego Serrano appeared in 1999's 24 Hour Woman alongside Rosie Perez, Patti LuPone, and Madeline Jean-Baptiste.

24 Hour Woman follows a motivated career woman, Grace (Perez), who is married to a TV show co-host and producer (portrayed by Serrano). When Grace finds out she is pregnant — which comes as quite the shock — her boss (portrayed by LuPone) uses the pregnancy to attract viewers. And the drama and madness ensue from there.
Diego Serrano and soap operas
Though Diego Serrano's major film role was in 24 Hour Woman, he has appeared in a handful of other productions, most notably in the soap opera department. Serrano appeared in The Young and the Restless as Diego Guttierez from 2001 to 2002.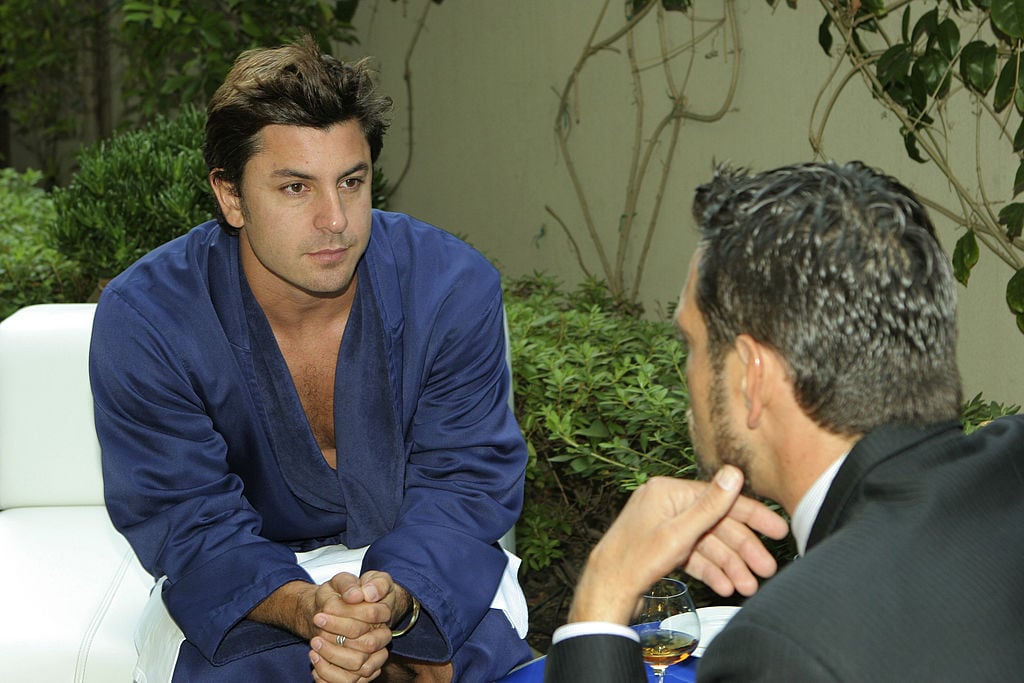 In addition to The Young and the Restless, Serrano appeared in the long-running Soap Opera, Another World from 1993 to 1997 as Tomas Rivera; however, the show, after over 30 years on the air, finally came to an end in 1999. Following his run on Another World, Serrano jumped into a role across from Jennifer Love Hewitt in the Fox television series Time of Your Life. He was only in Time of Your Life for one year — in 2000.
Though Diego Serrano has mostly appeared on the small-screen, he also starred in the 2005 movie The Mostly Unfabulous Social Life of Ethan Green; he played a professional baseball player who comes out as a gay man in sports and proceeds to write an autobiography. Though Diego Serrano may not be a major movie star or play a lead role in a primetime show with viewers spanning the globe, he has managed to make a name for himself in the industry, and who knows what the future holds? He may just make his way to the silver screen once again.
Share on Facebook